Last updated on September 28, 2023 7:04 am
According to Understood.org's neurodiversity experts, most young children cannot sit still for extended periods. The ability to calm one's body and concentrate without rocking, fidgeting or bouncing is a skill that develops over time and along a spectrum, meaning that some children acquire it earlier than others.
The popularity of sensory toys and fidget toys has exploded in recent years.
Do they live up to their loftiest claims of enhancing cognition and calming emotions? This is uncertain. Dr. Yamalis Diaz, a clinical psychologist at New York University and an expert on attention deficit hyperactivity disorder (ADHD), told The New York Times that there is conflicting evidence regarding whether these toys improve school concentration. (It depends on the child as well. Therefore, they may very well work for you!
It is crystal clear that they are popular. They are ideal for stockings, filling goody bags, and trading at outdoor playdates. And while behavior charts are controversial, these little guys work wonders as rewards if you're aiming for positive reinforcement.
=> Click here for more choices

What exactly are fidget toys?
Fidget toys are small objects that function as self-regulation aids. These items may be handheld devices that a user squeezes or multifunctional products with switches to slide, dials to turn, and buttons to press.
Most fidget toys enable a person to engage in repetitive actions that aid in mental concentration. Individuals with attention deficit hyperactivity disorder (ADHD), obsessive-compulsive disorder (OCD), anxiety, or sensory disorders may use these products to reduce tension and stress.
CHADD, an organization that advocates for children and adults with ADHD, states that fidgeting can help some individuals concentrate, solve problems, and remember information. However, scientific research to support these claims is limited.
What are some indicators that a child has ADHD?
Dr. Thomas Beck, the co-founder of the Winston Center for Attention, Language, & Learning, states that the manifestation of ADHD in children can vary. Dr. Beck explains, "For some, it may manifest as being much more active than their peers, such as being unable to be quiet or still when it requires it, such as in a classroom or restaurant." "They may be more impulsive than others and struggle with waiting, acting, and speaking "without a filter." They may also struggle with being easily distracted or sustaining their focus on tasks they lack motivation." Because children with ADHD may exhibit inattention and hyperactivity, or only one of these symptoms, there is no one-size-fits-all diagnosis.
Are Fidget Toys Beneficial for ADHD?
There is a common misconception that children with ADHD who fidget or doodle are not paying attention. Instead, it is performing this distinct movement that allows the mind to be still and concentrate. Dr. Beck, who has ADHD, explains that exercise improves concentration. "I frequently tell parents that if their child's feet or fingers are still, it's a safe bet that their child's mind is not," he says. There will be more difficulties with concentration, not fewer! So, what is the expert opinion on fidget toys? It is true.
What Should I Look For When Purchasing a Fidget Toy?
When searching for a fidget toy that meets your child's needs, several factors are considered. According to Dr. Beck, you should find toys that allow for movement but are not so distracting as to divert their attention completely. "If the toy is too engaging, then the focus will be on the toy and not the external object they're supposed to be attending," he said. Because every child is unique, you should also consider the environment where the toy will be utilized most frequently (whether it be a classroom, at home, while traveling, or elsewhere).
Your child's ideal sensory fidget toy can be found without much effort. There are various best-selling options available exclusively on Amazon, each with thousands of reviews from consumers who have already put them to the test. We've compiled nine of the highest-rated fidget toys on Amazon for children who may have ADHD.
How we select products
We select products that, whenever possible, meet the following criteria:
Budget: Products that accommodate a variety of budgets
Type of fidget toy: Toys that click, spin, twist, and stretch are categorized as fidget toys.
Age suitability: Age-appropriate products are suitable for both adults and children.
Noise levels: Products with various noise levels, including silent toys.
Below are some common questions about fidget toys. 
Fidget toys provide a variety of activities that may increase concentration and decrease stress. 
Although individuals with ADHD, OCD, and anxiety may benefit from these products, there is limited scientific evidence that fidget toys improve concentration and reduce stress. 
You May Also Like These Deals!
Sensory difficulties frequently accompany autism. In 2013, the American Psychiatric...
Read More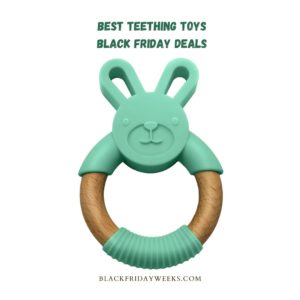 You will notice it quickly – baby becomes easily irritated,...
Read More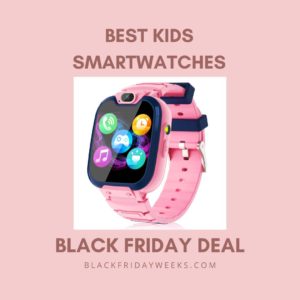 This year, there are a variety of exciting wearables for...
Read More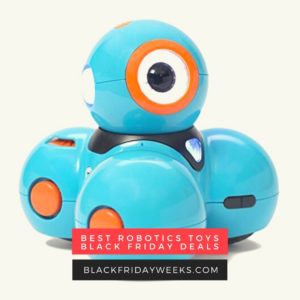 Is your child interested in robotics? If so, you'll want...
Read More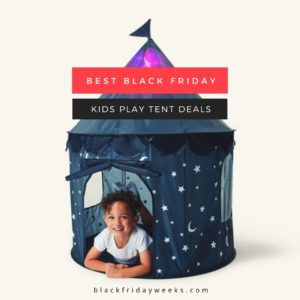 Is there anything better than Black Friday deals? How about...
Read More
Products recommended in the post contain affiliate links. We may receive a commission when you buy something through our posts.
Why Trust Us
You will find what you are looking for at Black Friday Weeks. From classic to luxury brands, you'll find both. We will help you to select appliances that fit your needs, budget and lifestyle. Whether you want to stop by to learn more — or plan to make a major purchase — we'll treat you like family and assist you every step of the way. Shop with us today to receive friendly and experienced help along the way.